Donate to ICO
Why give to Inspiring Connections Outdoors?
The Los Angeles ICO is a one hundred percent volunteer effort. However, we do have expenses. The greatest expense is for transportation to pick children up from their neighborhoods, take them to the trailhead, and return them safely home. Other expenses include camping equipment, permits and fees, and fundraising expenses. Contributions are welcome and needed.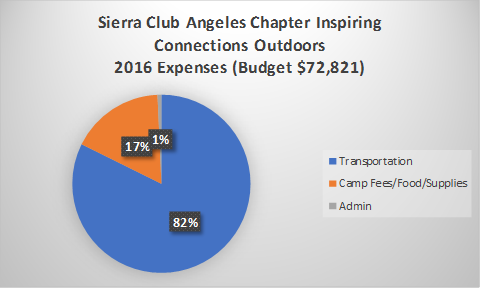 Are donations to ICO tax deductible?
All cash donations are tax deductible through the Sierra Club Foundation under section 501(c)(3) of the Internal Revenue Code. However donations of items are not tax deductible.

How can I make a donation?
or MAIL YOUR DONATION
Please make checks payable to:
Sierra Club Foundation/Angeles Chapter ICO
and send to:
Catherine Ronan, Angeles ICO Treasurer
3439 Wade Street
Los Angeles, CA 90066

[Abalone Cove. Photo credit: Alan Fein]