Info for Schools & Agencies
Los Angeles Inspiring Connections Outdoors welcomes schools and groups to take hikes, explore tide pools, and participate in outdoor service projects that spark interest and enthusiasm for the natural environment. In order to make sure all trips go smoothly (and safely), ICO has developed the following guidelines and procedures.
Because of budget limitations, we generally restrict trips to Title I schools and other agencies in low-income areas.
ICO assigns to each agency an ICO member, designated as a coordinator, who will assist in scheduling hikes, arranging for transportation, and finding leaders.
Each agency needs to appoint a liaison who will represent the agency and work with the ICO coordinator to set up hikes and assist in making hike participants aware of how to dress, what to bring, and how to comport themselves.  The agency liaison needs to come to an ICO meeting.  These are generally on the third Monday of each month.  At the meeting, he or she will fill out an "ICO Outing Information Form," which the bus coordinator will keep on file.
Agencies are encouraged to furnish their own transportation.  Sometimes city council members or county supervisors donate a bus.  A bus can also be rented from the city.
High school groups are encouraged to plan more extensive, in-depth outings. Participation of the students in the planning is recommended.
For further information about our guidelines and procedures, use the menu at the left.
Download Science Outdoors Curriculum for Teachers [Word doc: 4.9Mb]
Download Hiking Activity (appropriate for all ages, submitted by Afrodita Fuentes, HS Biology Teacher) [PDF: 352 kb]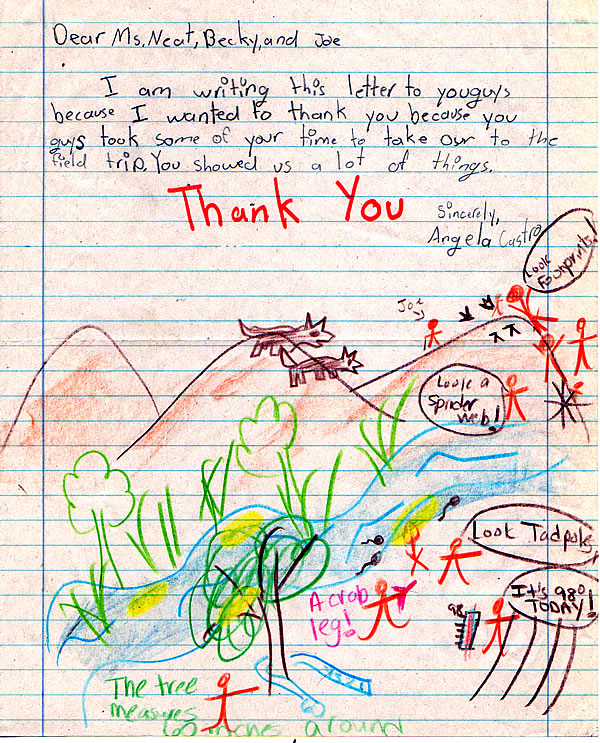 [Photo credit: Shirley Hickman]