Malibu Creek Alternate Hike
By Shirley Hickman
If there is a fire hazard alert on the date of an outing and your destination is Malibu Creek State Park, drive to Malibu Creek State Park and ask the park ranger at the kiosk to notify the parking attendant at Malibu Lagoon State Beach that a Mountain Education bus will be bringing youngsters and should be allowed to park free of charge.
23200Pacific Coast Highway (the cross street is Cross Creek Rd. )
Malibu, CA 90265
818-880-0350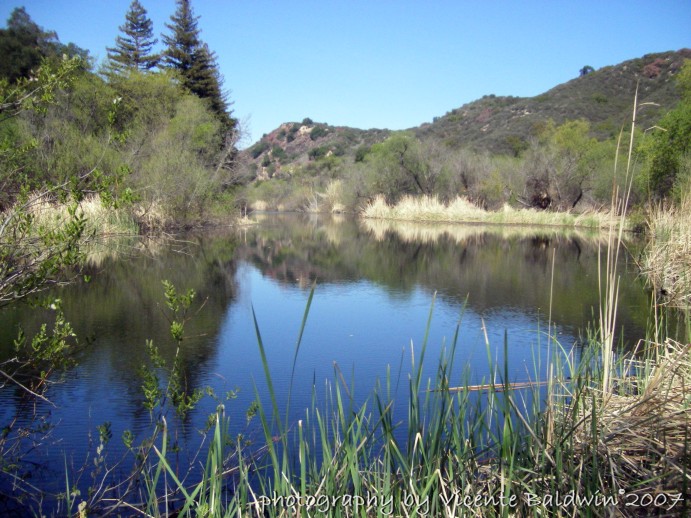 From Malibu Creek State Park:
Drive through Malibu Canyon.
Turn left at Pacific Coast Highway.
Travel 1.5 miles east.
The entrance to parking is at Cross Creek Road.
From Santa Monica:
Follow the Pacific Coast Highway 13 miles west.
The entrance to parking is at Cross Creek Road.
Malibu Lagoon is an estuary ecosystem; saltwater from the Pacific Ocean mixes with freshwater from Malibu Creek. Steelhead trout come to spawn in the creek here, at Solstice, and at Temescal. It is a fine location for birding. To learn more about Malibu Lagoon State Beach visit http://www.parks.ca.gov/?page_id=835
Explore Malibu Lagoon:
From the parking lot, walk toward the ocean.
Turn right on the path and cross the footbridge.
Watch for birds.
Continue across a second footbridge, generally heading SE until the trail reaches the beach near a lifeguard station.
To the right is a private beach (at least above the mean high water level).
Directly ahead are rock pools where, depending on the tide, it is possible to do a bit of tide pooling.
Palos Verdes Peninsula (150 degrees true) and Catalina Island (170 degrees true) can be seen on a clear day.
Adamson House – MAP
23200 Pacific Coast Highway
P.O. Box 291
Malibu, CA 90265
310-456-8432
Learn about the Adamson House at
http://www.parks.ca.gov/?page_id=672
Explore the Adamson House:
Obtain the bus driver's cell phone # and let him or her know you will phone when you are ready to be picked up.
From Malibu Lagoon, return to Pacific Coast Highway.
Walk east across the bridge (6′-wide sidewalk and 8′-wide guard lane)
Notify the parking attendant at Malibu Lagoon that a school bus will park briefly in the driveway but outside the parking lot.
Prior reservations are necessary to visit the interior of the house.
Tour the grounds.