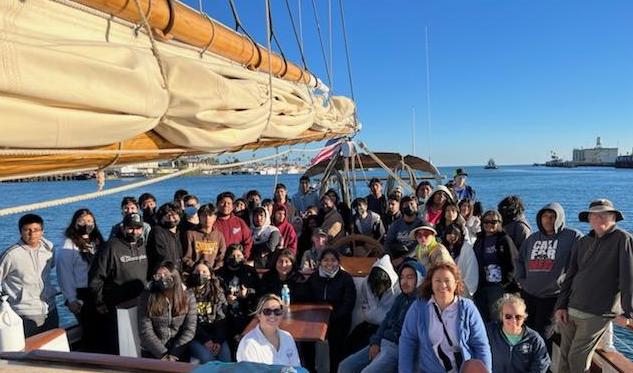 [Photo credit: Afrodita Fuentes]
LAICO is proud to partner with the Los Angeles Maritime Institute (LAMI) and its TopSail Youth Program to provide exciting adventures on the high seas for our ICO students. Their two ships, Exy Johnson and Irving Johnson, can accommodate up to 40 students and 4 chaperones.
Please note that Saturdays are pretty much booked but weekdays and Sundays are usually available.
To check availability and for more information, please contact:
Alice Taylor
Director of Sales and Marketing
Los Angeles Maritime Institute (LAMI) 
TopSail Youth Program
Berth 73, Suite 2 | San Pedro, CA 90731
alice.taylor@lamitopsail.org   [Emailing is best!]
T 310.833.6055 | M 310.418.3998