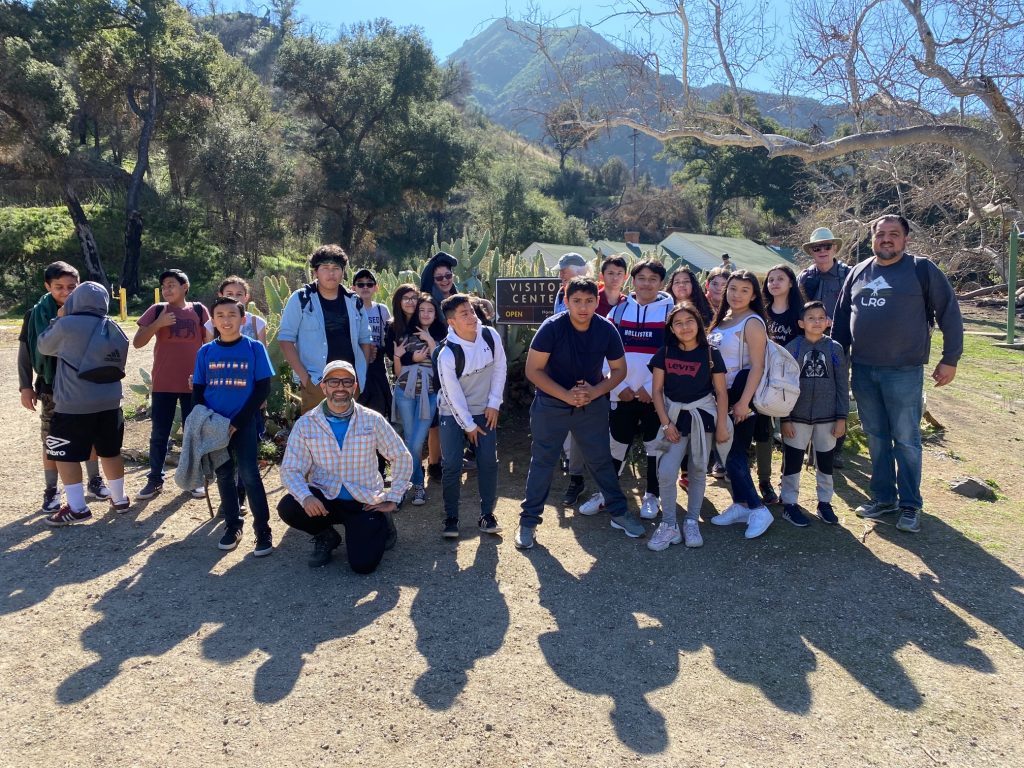 On February 8th, Angeles ICO took students from Irving Middle School to explore one of our gorgeous local State Parks: Malibu Creek State Park. The students got to experience a stream crossing, meet a horse, and enjoy a beautiful day in the riparian setting.
"We have been working with Irving Middle School for 7 years. Mr. Lozano is a pleasure to work with.  His students are always enthusiastic and supportive of each other. " – Elizabeth Neat, longtime Leader and former Chair
The Outing was Brian Gonzalez's provisional hike.  This is the final step in becoming a Leader for Angeles ICO. New Leaders not only go through the OLT 101 course, but also have background checks and training to ensure they can support students' health, safety, and enjoyment while on Outings. Leaders plan trips, coordinate logistics and communicate with volunteers and teacher liaisons to ensure Outings run smoothly. Brian was supported by Leader David Hickman and evaluated by Elizabeth that day.
"He did a fine job, and he will be an asset to Angeles ICO." – Evaluator Elizabeth Neat on Brian's provisional hike.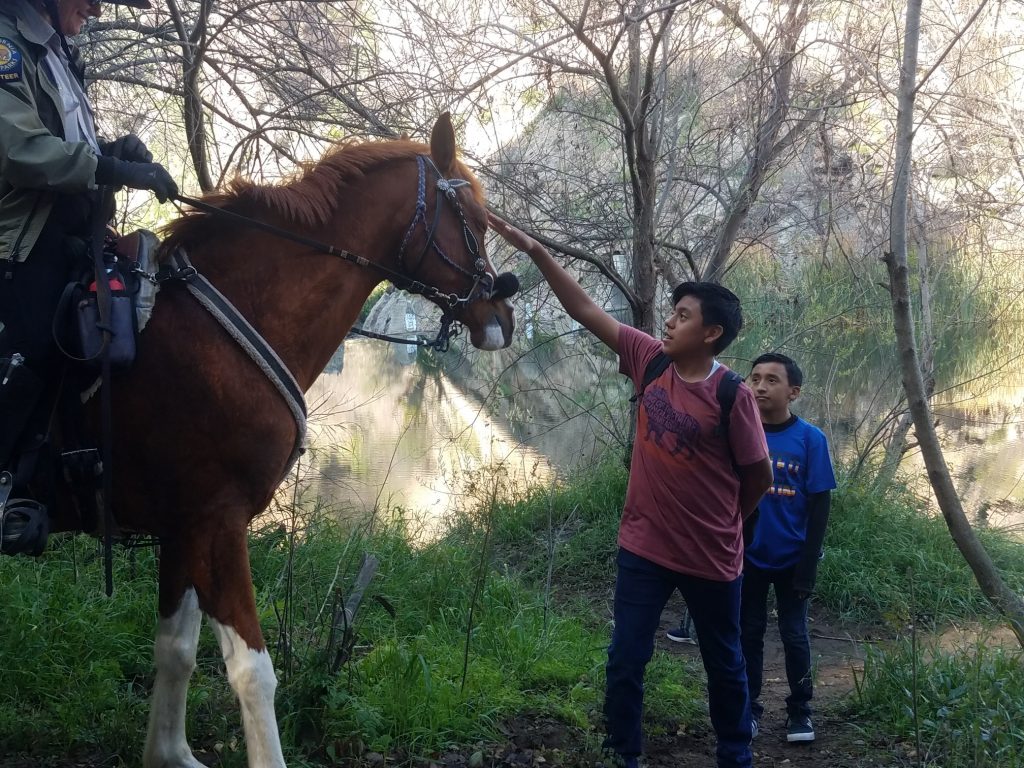 Along the way, the group encountered a volunteer with the Mounted Assistance Unit. She invited the students to pat her horse, so how could the Leaders say "no"? What a fun bonus to exploring the lovely Malibu Creek State Park. It's not everyday you get to pet a horse!